Our Core Values
Talking On Demand is your tool for audience engagement. We produce custom community channels for targeted audiences to help clients drive high-quality leads. Our consumer, professional, and therapeutic web properties foster quantifiable results and communicate your brand message in a way that appeals to audiences. 

We create communities with compliance in mind! That's why we're trusted by industries that prioritize security – banking & finance, pharma & healthcare, and insurance & risk management, as well as other B2B sectors in a competitive marketplace striving for unique yet compliant advantages in lead generation.
---
Our Mission and Values
What We Do: We generate leads and engage audiences by delivering what people want – fresh visual content that excites, entertains, and informs. From articles to videos, from research to peer stories, we provide content and community channels that help our clients grow brands and bottom lines. 
---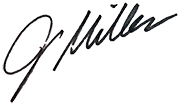 James Miller
President & CEO
Learn more about our services...